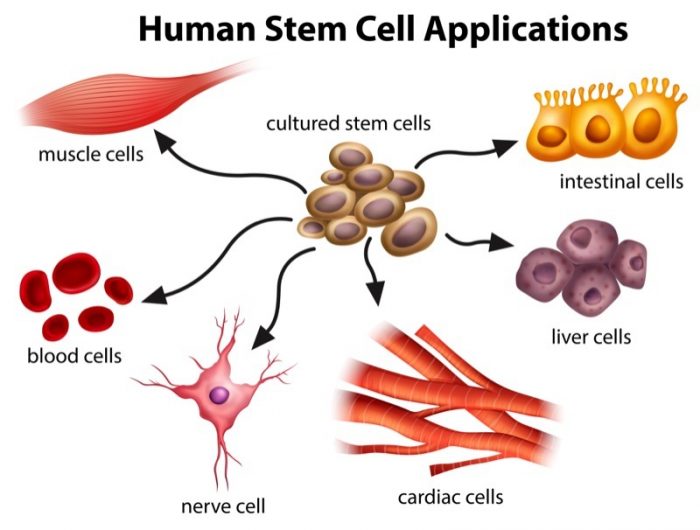 At Chadbourne Medical Consultants, our focus is on stem cell therapy as an effective form of treatment for a wide spectrum of health problems. Dr. Douglas Chadbourne administers stem cell treatments right in your home in Palm Bay, FL to add convenience to our research-backed medical treatment.
Understanding Stem Cells and Their Origins
If you've never heard of stem cell therapy, the concept is relatively simple. Stem cells are the cells in your body from which all other cells are formed. When stem cells multiply, they have the potential to generate new stem cells or other, specialized cells. These specialized cells aid your body's systems and have a specific function, such as blood cells, heart cells or bone cells.
High quantities of stem cells can be found in embryos, as well as in small numbers in adults. Thanks to extensive research, scientists now have the ability to alter existing cells into stem cells for alternative applications.
Stem cell research and therapy are some of the biggest topics in the health and wellness fields today because of their largely untapped potential. This potential is what Chadbourne Medical Consultants is utilizing in our stem cell treatment in Palm Bay, FL.
Our Stem Cell Treatment Approach
When used under the right conditions, stem cells are able to grow into specific cell types. These stem cells are created in a laboratory and are manipulated to make the cell grow into a specialized type of cell needed by the patient.
Stem cell therapy promotes the repair response of the body by injecting stem cells into problem areas. Our stem cell treatment in Palm Bay, FL can be used to stimulate cell regeneration if you have diseased cells or damaged tissue, or to prevent hereditary or emerging diseases.
Chadbourne Medical Consultants uses stem cell therapy to treat the following medical problems:
Injuries
Occupational health
Preventative care
Toxic related health issues
To learn more about our stem cell treatments and their applications in Palm Bay, FL, or to schedule an appointment with Dr. Chadbourne, contact Chadbourne Medical Consultants at 321-505-6610.